Making dreams come true is the best reward for our efforts to achieve our goal.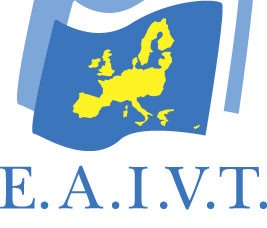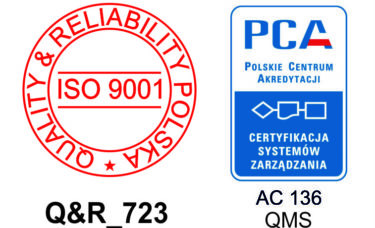 Achievements
as a result of hard work
PN-EN ISO 9001:2015 Certificate
On 06 December 2018 carSolutions Sp. z o.o. Sp. K. received ISO 9001:2015 Certificate, which is a kind of basis for carSolutions' positive image. In this way we guarantee our customers a high standard of quality management (TQM). Obtaining this certificate means for our company a large, global reputation, as these are standards established by an independent organization (in Poland this is PCA).
Our company continues to increase its competitive advantage by responding effectively to the needs of our customers and domestic and foreign markets. carSolutions is familiarized with legal and administrative requirements of the EU countries and other highly developed countries. Arranging the workflow in a structured way through clear procedures and instructions helps to solve problems quickly and comprehensively. Such a system allows reducing losses of so-called bad quality costs.
The aforementioned assumptions are the reason for continuous improvement of the carSolutions Sp. z o.o. Sp. K. and at the same time they are compatible with the PN-EN ISO 9001:2015 standard.
"Diamond of Polish Export 2018" Award
"Światowa Firma" Award (Eng: Worldwide Company)
On 25th October 2018 carSolutions Sp. z o.o Sp. K. won the title of Worldwide Company 2018 in the 6th edition of the Worldwide Company Competition. The winners were selected on the basis of a survey of the company's financial situation run by the Infocredit Trade Intelligence Agency commissioned by the Institute of Modern Business.
The European Business Institute evaluated our company in the category of activities on foreign markets.
This year companies which recorded sales of goods on at least three foreign markets in 2017 have been selected. Other criteria applied by the Jury were the value of exports per year higher than EUR 100 thousand according to the exchange rate of its domestic currency to the euro at the end of the year, and an increase in the value of sales revenue by more than 10%.
"Przedsiębiorstwo Przyszłości" Certificate (Eng: Enterprise of the Future)
On 5th September 2018 carSolutions Sp. z o.o. Sp. K. was awarded "Enterprise of the Future" Certificate in the category of "medium-sized entrepreneur". At the Final Gala of the 5th National Contest and Certification Programme "Enterprises of the Future", Mr. Prof. Dariusz Rott, PhD, officially awarded the Certificate to the owners of our Company.
During the Ceremony, representatives of more than 20 companies from all over Poland received certificates granted to the most innovative and developmental companies. These are assumed to base their business models on investing in knowledge, modernity and human capital.
Since 2013 the prestigious certificates of "Enterprise of the Future" have been awarded annually to market leaders - companies that have achieved their success because they are open to knowledge, invest in their employees, understand the importance of continuous improvement of competences and innovative management of their team.
BVfK - Bundesverband freier KFZ-Händler
On the 8th of June 2018 carSolutions Sp. z o.o. Sp. K. was admitted to BVFK Bundesverband freier Kfz-Händler (Association of Independent Vehicle Dealers). This is a very prestigious association and any company with the BVfK certification is seen as reliable and fair.
If a company wants to become a member of this organisation, it has to stand out in business reliability and have a strong position on the market.
BVFK was founded in February 2000 in Bonn. According to its statutory objectives it is committed to improving trust in vehicle dealers among customers and the general public.